IMPORTANT: COVID-19 Advice
Work carried out in people's homes
Work carried out in people's homes, for example by tradespeople carrying out repairs and maintenance, can continue, provided that the tradesperson is well and has no symptoms.
Again, it will be important to ensure that Public Health England guidelines, including maintaining a two-metre distance from any household occupants, are followed to ensure everyone's safety.
No work should be carried out in any household which is isolating or where an individual is being shielded, unless it is to remedy a direct risk to the safety of the household, such as emergency plumbing or repairs, and where the tradesperson is willing to do so. In such cases, Public Health England can provide advice to tradespeople and households.
No work should be carried out by a tradesperson who has coronavirus symptoms, however mild.
Read More
New Boiler and Fitment Offer
Get a new A rated boiler installed
FROM £1799 including VAT
(All prices are subject to a site visit)
Walking Yorkshire 3 Peaks
Heywood Heating are walking the Yorkshire 3 Peak Challenge to raise money for Ealing Soup Kitchen and Ealing Food Bank. Please support these amazing organisations by clicking the image below and following the link to our GoFundMe page. 
A lot of residents in Ealing are a lot less fortunate than we are and it is organisations like Ealing Food Bank and Ealing Soup Kitchen that look after these residents. If you can give back and donate then thank you very much, we appreciate it very very much.  
Do you need a trusted plumber in Ealing, Chiswick, Acton or Hanwell?
Heywood Heating team have been carrying out plumbing in Ealing, Chiswick and West London for nearly 20 years now. So the residents of Ealing and Chiswick have formed a respected relationship. The trusted relationship is due to the the highly qualified plumbers that work at Heywood Heating.  The plumbers that work in Ealing, Chiswick and surrounding areas take huge pride in their work. We aren't happy until you are. For example we have over 50 boiler install reviews.
Trusted plumber
Trusted plumbers are hard to find. This is one of the many reasons 20 years ago Heywood Heating formed in London Borough of Ealing.
If you need a plumber in Ealing, Chiswick, Acton or Hanwell and surrounding areas then Heywood Heating are the "trusted choice".
Boiler install
Whether you need a new boiler install, heating system or emergency plumber just let us now. Delivering a first class plumbing service is always our top priority.  
Reviews
 Most companies say they take pride in their work but at Heywood Heating we really mean it. The best thing is you don't have to take our word for it. Examples of where we have given a 10 out of 10 plumbing service are seen on Checkatrade.com with over 435 reviews. These reviews are ever growing. Growing plumbing reviews is an obvious sign we are delivering  great customer service. Solving plumbing problems for the residents of Ealing, Chiswick, Acton and Hanwell and surrounding areas is what we love to do.
Need a plumber in Ealing, Chiswick, Acton or Hanwell and surrounding areas
If you need a plumber in Ealing, Chiswick, Acton or Hanwell and surrounding areas let us know. We are always happy to help.
Daniel Heywood would like to say a huge thank you to all residents who have supported their local plumber.
"I would like to say thank you to all the residents for there past, current and future business. I have lived and worked in the London Borough of Ealing and surrounding areas all my life and I take pride in the work we do and so do my staff and colleagues."

Daniel Heywood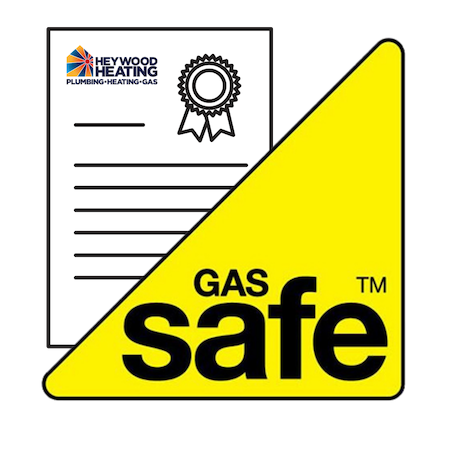 9.86 Reliability & timekeeping

9.90 Tidiness

9.95 Courtesy

9.90 Workmanship
Number of reviews Checkatade.com
Reviews for our Ealing plumbers, Chiswick plumbers covering West London
We have over 435 reviews about our plumbers work in West London
"The engineers that attend are highly professional and always take great care in the property when installing new boilers or carrying out any works. The office staff are very friendly, knowledgeable and respond very quickly to all my questions and queries. All members of staff I have spoken or dealt with have years of experience and make the process run smoothly.. HIGHLY RECOMMEND!"
Read over 435 reviews on Checkatrade.com from local Ealing, Chiswick, Acton and Hanwell residents that show the great boiler install work we have done as well as many plumbing repairs and more.
Because we have over 420 reviews you don't have to take our word for it. Check our reviews at Checkatrade.com and see over 435 reviews from Ealing, Chiswick, Acton and Hanwell residents.
Do you need a trusted plumber in Ealing, Chiswick, Acton or Hanwell
Heywood Heating are an Ealing-based plumbing and heating company that's run and managed by local Ealing resident, Daniel Heywood. Daniel has been a plumber in Ealing, Chiswick and West London, trading as Heywood Heating for nearly 20 years.
Most of our clients at Heywood Heating are repeat customers. This is because we take pride in our outstanding customer care and our efficient, professional plumbing and heating service.
Our clients have grown to trust in our good name, reputation and are very satisfied with our plumbing and heating services within Ealing, Chiswick, Acton and Hanwell.
Click Here
Ealing Plumber
Plumber in Ealing
As a plumber in Ealing, we provide our expert services to many of the major estate agents in the Ealing and West London area, all of whom appreciate the exceptional quality of our service, both for their commercial premises and their clients' homes. At Heywood Heating, our philosophy is to treat all of our customers equally, giving each the attention and care that they need. All of our expert plumbers in Ealing and surrounding area conduct themselves with the utmost professionalism.
Heywood Heating provide an efficient and effective service regardless of how big or small the job at hand is..
Click Here
Plumber in Ealing
If you need a heating engineer or a plumber in Ealing, Acton, Chiswick or West London, or would like to ask any questions or discuss a plumbing/heating matter with a professional you can get in touch. For a fair and competitive quote, please give Heywood Heating a call on 020 8575 2221 or email us and we will get back to you as soon as possible!
The plumbers in Ealing at Heywood Heating are extremely proud of the ratings they have on Checkatrade.com.
The plumbers in Chiswick are also very proud of the ratings they've received from residents in and around Chiswick and West London.
All the plumbers and staff at Heywood Heating would like to take this opportunity to say a huge thank you for the amazing 9.9 score .
Our invoice history in Ealing, Chiswick and West London
Our invoice history has been monitored by Checkatrade.com. More than two thirds of our charges have been reviewed and compared to our orginal  quote / estimate carried out in Ealing, Chiswick, Acton, Hanwell and West London.
2/3 invoices have been compared to original quote – 99% accuracy received
When You Need Emergency Plumbing in Ealing, Chiswick Or Hanwell Call Us
We realise that your plumbing emergency will not wait. In fact, it is likely to worsen with each passing moment, so we are on our way within minutes from the time of your call. Our plumbers are some of the most experienced in London and come prepared for virtually anything, so we pride ourselves on our one visit solutions to even the toughest problems.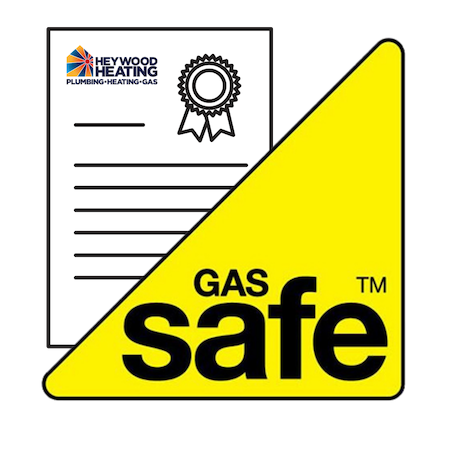 General Plumbing Services Made Easy
Are you worried about leaks and drips? Having to deal with air locks, stop cocks, ball valves or any other plumbing component yourself? Perhaps you've had the shattering experience of a burst pipe in your property? We can help! Taps, toilets, tanks, and overflows anywhere in your kitchen or bathroom can be handled with quickness and confidence thanks to our highly trained workforce!
Plumbing Repairs, Replacements And Installation Handled By Experts in Plumbers Ealing, Chiswick and Hanwell
There are thousands of different plumbing companies in London, but only one plumber in Ealing, Chiswick and Hanwell to choose. Heywood Heating services set the highest standard for excellence in emergency plumbing in Ealing, Chiswick and Hanwell.
Our repair and installation services will truly help you do it all — and you can resolve any plumbing emergency on a value budget when you work with us. We take care of everything from burst pipes and leaks to helping you achieve a completely new bathroom.
If you need a highly recommended plumber in Ealing or a plumber in Chiswick and surrounding areas then contact us today
…