It is with great pride that we have been awarded the certificate for 500 reviews on Checkatrade.com while maintaining a 9.91 (out of 10) average.
We are proud to have achieved this milestone and is a testament to our engineers and office staff for always putting our customers first, and giving our customers the best experience possible.  So to all our engineers and our office staff – Thanks for all your hard work.
Some of the services that have been included in our 500 reviews:
Gas & Heating Engineer Ealing Chiswick, Acton, Hanwell and surrounding areas
Plumbing Engineer Ealing Chiswick, Acton, Hanwell and surrounding areas

Boiler Replacement Ealing Chiswick, Acton, Hanwell and surrounding areas

Boiler Repairs Ealing Chiswick, Acton, Hanwell and surrounding areas
Boiler Service Ealing Chiswick, Acton, Hanwell and surrounding areas
Boiler Installs Ealing Chiswick, Acton, Hanwell and surrounding areas
Contact Heywood Heating Now
Here's a handful of Checkatrade reviews from our residents of Ealing, Chiswick, Hanwell and surrounding areas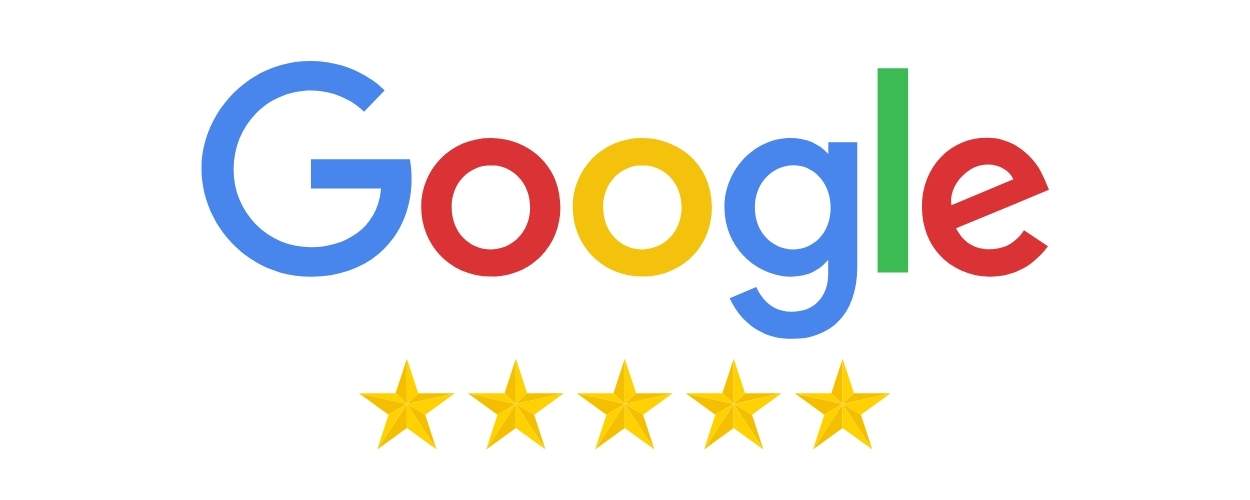 I got a new boiler installed last month. Was a tricky job but the guys figured it out and made a great job of it. Looks neat and tidy in the kitchen . I'm saving money on my bills as well as I got an ECO friendly boiler. Would definitely recommend!

Nightingale Creative


8/25/2020

Heywood Heating fitted our boiler and new bathroom in 2011 and have provided a first class service ever since. Lovely people who really know what they are doing provide a prompt service whenever we need plumbing help.

Jane Soans


10/12/2019

The best plumbing and heating company in the west of London!! Have been using them for nearly a decade and never let me down. I can highly recommend them

Gale Davies


11/22/2020

Excellent service. I have used Heywood Heating many times over the past few years and they have always done an excellent job. This ranges from installing a new boiler to servicing and general plumbing repairs.Very professional, organised and get results. Very impressed.

innes garden


10/27/2020

We are really happy with the service provided by Heywood Heating. We use them in our own home & for rental properties we own. We find that any problems are resolved quickly & efficiently & return visits are rare because they always find the root cause of the problem & don't just do a 'quick fix'. We can't rate them highly enough !

T Broome


7/12/2019

Very efficient office and punctual engineers serviced my Mum's and my boilers. Very kind to Mum which was greatly appreciated. Well done and thanks

Rachel Jones


11/30/2019

The engineer was clearly experienced and successfully changed two immersion heaters in an old tank which was likely to rupture. Communication with both the office and the engineer were excellent. Saved this business for future use.

Grigori Frej


8/18/2020

We had our boiler installed on21 September 2020; clean, efficient and professional work done.I would highly recommend Heywood Heating Ltd and and use their services again...

Maggie Sutton


10/11/2020

Carried out a professional machined powerflush to the existing heating system - Replaced a new boiler + a complimentary follow-up visit after the installation We would highly recommend Heywood Heating Ltd and and use their services again. We contacted them for replacing our old boiler as soon as possible. They arranged a very professional inspection in few days (checks on pipe gas, water pressure, condense pipe .... ) provided us a very detailed and fair estimate that they fully respected. Heywood Heating carried out a professional machined power-flush to the existing heating system, in a very tidy and clean way, supplied and fitted a Vaillant Eco Tech Plus 825 together with protection kit and provided all the relevant certificates. Their installers were very competent and gave us a great sense of confidence in the firm. We also appreciated the follow-up visit after the installation and the competent advices about the suitable model for our flat. They made an excellent job.

Stefania Battaglia


1/17/2021

We've used Heywood Heating for some years now, both at home and for our rented property. They employ a solid and long-serving team with experts in specific areas and have always responded promptly to pleas for help as well as for regular maintenance visits. We trust them and value their advice and service hugely, and the office team is always ready to help too. We have used many plumbers in the past but Heywood has always proved honest, efficient and knowledgeable. Much as we dislike sharing (!) we can't recommend them highly enough.

SJP Pink


5/20/2019

I have used Haywood Heating for several years and find their service professional and reliable. Their service technicians are well trained and all those I have meet have good customer skills and are always willing and able to explain any technical issue. Highly recommended.

Andrew Wright


5/12/2019

Been so helpful, unblocking drains during first lockdown. Also talked me through restarting boiler on Christmas Eve. Excellent service, I recommend

Janette Myers


1/19/2021

We used Heywood Heating for the first time to fix a shower that hadn't been working for about 6 months. Merrick diagnosed and fixed it. He was extremely professional, courteous and very patient, answering all our questions. Both the company Heywood Heating and Merrick were very efficient. To be highly recommended.

Belinda Smith


6/10/2019

Heywood Heating carried out an annual boiler service and did a gas certification on time and promptly. i have used them many times in the past and wouldn't use anyone else! HIGHLY RECOMMEND!!!

Cara Nightingale


8/25/2020

The plumber who came delivered exceptional service both times he came to our house. He's respectful, neat and very professional. The invoicing process is seamless. Highly recommended company.

Boris Jacquin


1/05/2021

Excellent service. Fast and efficient. Would happily use again and recommend others.

Andrew Miller


2/07/2021

Heywood installed a Bosch/Worcester boiler for us. They were keen on price, did the job with no fuss, the guys who installed were very competent and friendly. The professionalism in the survey/admin/follow up staff was also hugely appreciated and gave us a great sense of confidence in the firm. Very happy to recommend. We will use again.

Shane and Paula


9/11/2020

I used Heywood to fix a leak behind a toilet. Paul was very friendly and carried out the work efficiently. He explained what he was doing and gave great confidence he would fix the problem. He tidied up after the job. Very happy to recommend.

Andrew Keyte


9/24/2019
Here at Heywood Heating, customer satisfaction comes first! We like to think that we always go the extra mile to ensure that our clients are always completely satisfied with both the quality of the service and the end product. But don't just take our word for it! You can find below some of the incredibly kind words from some of our loyal and happy clients. If any of the testimonials below persuade you to take advantage of our team of polite, dedicated and expert professionals to fix a problem in your home, please get in contact with us today.
Gas safety inspection and rewiring of boiler
"I have used Heywood Heating for years at work, at home and for my rental properties. Great bunch of guy's, knowledgeable and professional. Have even come to my rescue when other tradesman have done a bad job. Highly recommend them."
All Checkatrade members are thoroughly vetted before they are displayed on our website. Over the years our vetting requirements have been improved and adapted to keep up with government legislation and current laws as well to keep up with our own continuously raising standards. On each of our members' pages you will be able to see exactly which checks have been carried out and passed.
New boiler fitted
"Excellent workmanship. Explanation given prior to commencing the job and upon completion. The standard of the work carried out by Ryan James the Gas Engineer was extremely high and he worked methodically throughout the entire process. We are very impressed with this company as they have offered a very good customer service from estimate to completion. I have no hesitation in highly recommending them to other people."
Repaired under floor heating
"Prompt, polite, tidy, speedy, explained what they were doing. Pat and his colleague were excellent. Recommend unreservedly. We have previously used this company for huge job which they carried out to high spec and were very helpful and responsive and tidy. A pleasure to have in the house."
New boiler and upgraded heating system.
"Excellent. Dan was very helpful. We had a very old heating system and the team replaced the boiler and a tangle of old pipe work. The system is now much more effective, silent and the back room actually gets warm. The engineers were all incredibly tidy and when they had to get under our oak floor, they did it without damaging it, amazing."
Fitted new gas boiler and other elements of the system.
"I really cant fault the work. Competitive on price and had complete faith in their professionalism. Great people to do business with, from back office, the quote inspection, the actual job then the follow up visit a week later to make sure all was working correctly. I have 100% trust and this is worth a lot."
Advice given on the phone.
"I called Heywood Heating Ltd because my boiler was leaking water. Upon explaining the problem on the phone, Tracy identified that the problem could be due to a frozen condenser pipe. She gave advice on to fix the problem with pouring hot water on the pipe and also sent me a video to show how to do it. It worked just fine! Thank you."
Boiler repairs
"There were a number of things wrong with the boiler that were not all identified on the first visit but Heywood were good at keeping me informed and getting parts quickly as well as working with my tenants in the house to sort the problem. Their office staff are fantastic and very helpful when trying to manage a crisis. I would say they go the extra mile to sort things."
Boiler Service
"I am so happy to have found this company! Pat and his assistant serviced my Worcester Boiler, they were tidy, helpful, friendly and clearly very hard working. They explained a couple of issues with the boiler very patiently. I would definitely use Heywood Heating again, and will recommend them to others. Thank you!"
Want to Schedule an Appointment?