Here for all your boiler replacement options in Ealing, Chiswick, Hanwell and surrounding areas
Is it time to replace your boiler. Replacing your boiler isn't a decision to take on your own. Speak to our engineers now who will help you chose the best boiler to replace your existing boiler. Contact us Heywood Heating now
Contact Us About Boiler Replacement Options
Do you need a new boiler installing in Ealing, Chiswick, Hanwell or surrounding areas?
Residents of Ealing Borough and surroundings areas who are experiencing issues with their central heating system you are in the right place. Heywood Heating has a small team of engineers who can give you the right advice about getting a boiler replacement.
As professional boiler fitting experts, we are on hand to advise as to the right new efficient central heating system to suit your home's individual needs, and as we are entirely independent, you can be confident that we are completely impartial.
Call Heywood Heting to carry out your boiler change in Ealing Borough, Chiswick, Hanwell and surroudning and get the benefit from the training and expertise of our Gas Safe Registered Engineers who put customer service at the heart of everything they do to ensure your total satisfaction.
Heywood Heating is also able to help with any boiler repair requirements as well.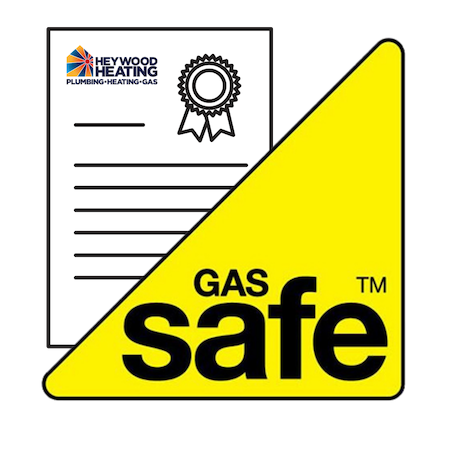 Contact Our Team Now
Speak to our team about boiler replacement options now
Benefits of a new boiler replacement in Ealing, Chiswick, Hanwell and surrounding areas
You can utilise the improvements in technology provided by the manufacturer of new boilers
More efficient central heating system. Heating accounts for about 60 per cent of what you spend in a year on energy bills, so an efficient boiler makes a big difference.
Energy bills are reduced as the efficiency increases with a all A-rating boiler.
Reduction in boiler maintenance
Have readily available parts
Your boiler will be registered with Gas Safe
You will receive a guarantee for your boiler
"Emailed in the evening with a boiler fault. By mid morning the next day, Heywood Heating had visited the property and resolved the problem. They kept me informed of progress via email too. Very impressed with speed and communication. Have used them before and they are great and very easy to work with."
"My boiler broke down on the coldest day of the year. My regular plumber let me down. I contacted Heywood, and the office lady did her job efficiently and politely. Afroz and Master Heywood turned up next day on time, they were both efficient and personable. They fixed the boiler and offered to return if the remedy failed. My first experience of Heywood Heating, but definitely not my last."
"There were a number of things wrong with the boiler that were not all identified on the first visit but Heywood were good at keeping me informed and getting parts quickly as well as working with my tenants in the house to sort the problem. Their office staff are fantastic and very helpful when trying to manage a crisis. I would say they go the extra mile to sort things."
Our customers rate our plumbers work through an independent trusted ratings site. Checkatrade.com makes sure you can be assured of finding a professional and trusted engineer in your area. 
Most common Emergency boiler replacement problems
More often than not it is always best to call your local plumber if you think there's a problem with your boiler. The most common problem we hear are: the boiler is leaking, the boiler won't turn off or it keeps switching off by itself, the pressure too low or too high, temperature keeps dropping.
Whatever the problem is, common or not, the problem 99% of the time will be resolved with the experienced team at Heywood Heating.
A boiler that's not working properly is a potential health risk and should be dealt with by a professional.
Rates
Most of our rates are outlined on our rates page. If there's anything you'd like to learn more about regarding rates call or email us and we'll be happy to give you a quote.
See our rates