We have plumbers that cover Ealing to install a new boiler
Do you live in Ealing and do you need a plumber to install a new boiler? If you do you're in the right place. We have professional and trained plumbers to help you with whatever problem you have big or small. Give us a quick call and we'll tell you how we can help choose the right boiler for your home.
Click Here
Which boilers do we install in Ealing?
Heywood Heating is an Accredited Boiler Installer for both Worcester Bosch and Vaillant in Ealing, Chiswick and surrounding areas. This means that we have been vetted by these manufacturers as being qualified to fit their boilers to a high standard. Great news for customers wanting boiler installation services. As a result, we have access to enhanced warranties that non-accredited installers are not able to provide.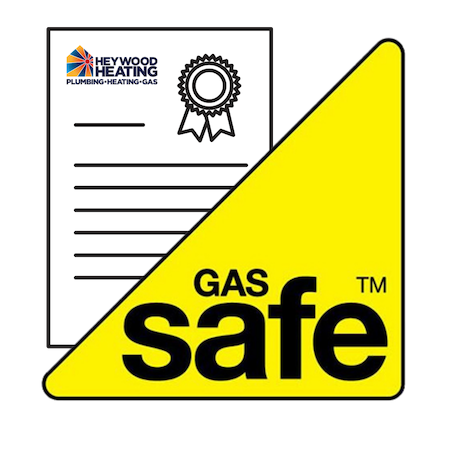 Boiler Installation in Ealing, Chiswick and surrounding areas
Heywood Heating is recognised as one of Ealing's leading heating companies. With over 20 years experience we have carried out boiler installation work as well as a whole host of other heating services in 1000's of homes and businesses.
Our vast experience of boiler installations projects and all things heating is second to none; we offer a first-rate service with customer satisfaction guaranteed.
You can request an online boiler installation quote, submit an enquiry, or call one of our experienced and friendly engineers today, contact us here.
One of the most popular boiler installations our team of engineers carry out is the combi boiler. A combi boiler (combination boiler) heats water directly from your mains supply, providing your home with a constant supply of hot water. This removes the need for a separate water tank – making the combi boiler one of the most efficient boilers around, as only the required amount of water is heated – nothing more, nothing less.
At Heywood Heating, we know everyone has different needs and everyone's homes are different. With many different types of boiler available, such as system boilers, conventional boilers and back boilers – you need to make sure you choose the right one for your home. Take a look at the different types of boiler below:
Boiler installation – Types
Combi boilers
Smart and compact, a great choice for space saving and smaller homes
Typically requires less pipework than other boiler types – allowing you to save in installation costs
No additional space needed for a separate water tank
Provides a fast and efficient supply of hot water straight from your mains
Conventional Boilers
Requires the installation of a cold water storage tank (usually in the loft)

 

and

 

a separate hot water tank
Suited to larger homes with 2 or more bathrooms that frequently use hot water
System boilers
Doesn't require additional space for a loft tank
Provides a constant supply of hot water to all taps in your home
Ideal for homes with multiple bathrooms
Removes the need for a feed or expansion cistern, making them highly efficient
Considerations of new boiler installation
Unless you're looking for a quality boiler upgrade before your old boiler experiences problems – it's likely you're searching for a boiler replacement because your current boiler is insufficient.
When deciding on different boiler types to replace your current one, it's always a good idea to get the opinion of a Gas Safe registered engineer to see if it can be repaired. This could save you a lot of time and money. At Heywood Heating, nearly all of our engineers are Gas Safe registered.
When one of our Gas Safe engineers comes to inspect your boiler, it may just need servicing and can be relatively inexpensive. If your boiler cannot be repaired for whatever reason, our experienced engineers are able to provide comprehensive advice and information on the best type of boiler to replace it. Depending on the size of your home, budget and water consumption, our team can provide you with the very best boiler installation.
For homeowners and landlords alike, new boiler installations are also considered for properties that have a 'G' rated boiler installed. This 'G'-rating refers to the lowest energy efficiency rating possible for any type of boiler – and it is highly expensive and inefficient to use.
A new boiler installation not only makes your property more valuable, it nearly always improves the EPC energy rating of your home. So you can rest easy knowing your future utility bills will be far lower than before, and you can stay warm throughout the colder months.
Ealing plumber you can trust
Heywood Heating takes your safety and peace of mind very seriously. If you suspect a leak, require maintenance on a gas appliance or need one installing, Heywood Heating is the service provider for you! Whatever the problem, we offer a fast and responsive service for jobs of all sizes. So from installation to boiler repair, Ealing and West London homeowners should make Heywood Heating their first port of call!
Safety first with Heywood Heating
Here at Heywood Heating, we can carry out any job on your domestic gas appliances – big or small. With us, you'll never have to worry about your personal safety or the safety of your property. Be it a boiler repair Ealing or a gas emergency the other side of West London, we recognise the need for fast work. Our trained experts have years of experience behind them, allowing them to advise on your current gas and heating use.
Our team
Our team ensure all repairs and installations are to the highest standard of health and safety. We will help you with all of your gas-related domestic needs, from connecting gas-powered oven hobs to fitting energy-efficient condensing boilers. With every job, we offer peace of mind and fast service.
Our Service
Our service comes highly recommended from a wealth of past clients. We pride ourselves on the speed of our work all the while ensuring a quality service to match all health and safety standards. If you are interested in taking advantage of our skilled, personable engineers, get in touch with a member of our friendly customer-facing team today to discuss your needs. We'll get an expert to you as soon as possible to help resolve your gas related issue!
Contact Us
You can call Heywood Heating today on 020 8575 2221 or send us a message using our contact page. Heywood Heating – the best plumber and boiler repair Ealing has to offer.
Boiler Installation Ealing
As a well-established plumbing company within Chiswick, Ealing, Acton and Hanwell and West London with a long-standing reputation, we have a comprehensive range of services that cover all domestic and commercial plumbing requirements
One of our main services is boiler instalment within Chiswick and surrounding areas.
If you want to see reviews of our plumbers and heating engineers in Chiswick then visit checkatrade.com here

9.86 Reliability & timekeeping

9.90 Tidiness

9.95 Courtesy

9.90 Workmanship
If you need a highly recommended plumber in Ealing or a plumber in Chiswick and surrounding areas then contact us today
...